In the bustling city of Charlotte, North Carolina, commercial truck drivers often find themselves in need of reliable and affordable repair services. Enter Red Rover Service, the premier mobile mechanic in Charlotte, NC. With our advanced tools, professional mechanics, and on-demand services, we ensure that your truck is back on the road in no time.
Finding the Best Mobile Mechanic Charlotte NC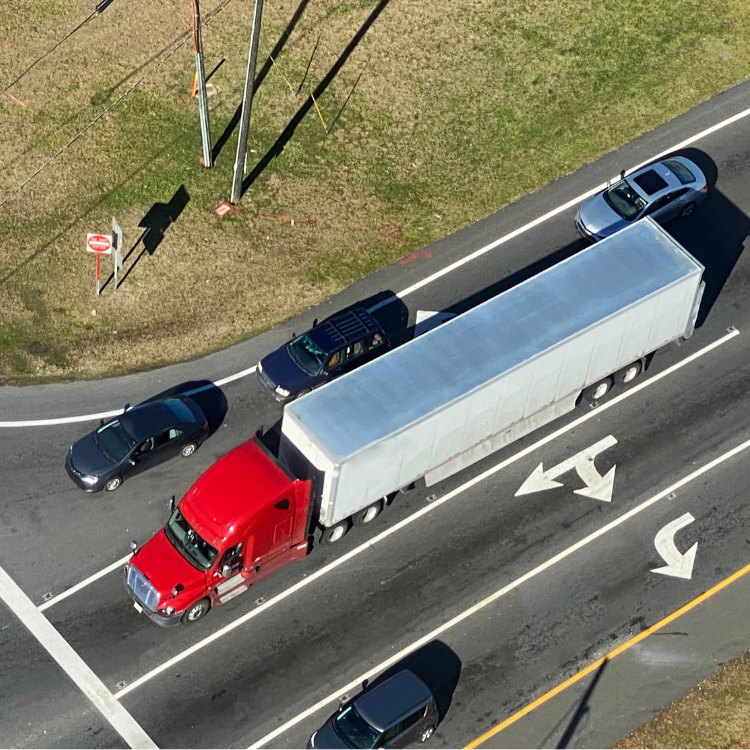 Why Choose Red Rover's Mobile Mechanic Services?
On-Demand and Fast
Time is money, especially for commercial truck drivers. At Red Rover, we understand the importance of minimizing downtime. Our mobile mechanic services in Charlotte, NC, are designed to provide instant solutions, ensuring that you don't lose valuable hours waiting for repairs.
Professional and Knowledgeable Mechanics
Our team comprises some of the best mechanics in Charlotte, North Carolina. With years of experience under their belts, they can handle a wide range of repairs, from brake replacements to engine diagnostics. You can trust our team to provide top-notch services every time.
Honest and Transparent Pricing
Affordability doesn't mean compromising on quality. At Red Rover, we pride ourselves on offering competitive rates without hidden charges. Before starting any repair, we provide a detailed quote, ensuring that you know exactly what you're paying for.
Services Offered by Red Rover
Comprehensive Diagnostics
Modern trucks come equipped with complex systems. Our mechanics use advanced diagnostic tools to pinpoint issues, ensuring that repairs are accurate and efficient.
Engine Maintenance and Repair
From oil changes to engine overhauls, our mobile mechanic services in Charlotte, North Carolina, cover all aspects of engine maintenance and repair.
Brake Check and Replacement
Brakes are crucial for safety. Our team conducts thorough brake checks and offers replacement services, ensuring that your truck is safe on the road.
Routine Maintenance
Regular maintenance is key to prolonging the life of your truck. We offer a range of maintenance services, from oil changes to tire rotations, to keep your vehicle in top condition.
Fleet Management
Managing a fleet of commercial trucks is no small task. Red Rover provides comprehensive fleet management services, ensuring that your vehicles are always in optimal condition and meet all regulatory requirements.
DOT Inspections
Safety and compliance are paramount in the trucking industry. Our team is certified to conduct Department of Transportation (DOT) inspections, ensuring that your trucks meet all federal regulations.
Side Rail Repair
Damaged side rails can compromise the safety and functionality of your truck. Our experts are skilled in side rail repair, ensuring that your vehicle is both safe and efficient on the road.
Liftgate Repair
A malfunctioning liftgate can hinder your operations. Whether it's a mechanical issue or an electrical fault, our team can diagnose and fix it, ensuring smooth operations for your business.
Welding
From minor repairs to major fabrications, our skilled welders can handle a wide range of welding tasks, ensuring the durability and integrity of your truck's structure.
With this expanded list of services, Red Rover Service continues to solidify its position as the premier mobile mechanic service Charlotte, NC. Whether you have a single truck or a fleet, we have the expertise and tools to cater to all your repair and maintenance needs.
Red Rover's Commitment to Excellence: ASE Certified Mechanics
At Red Rover Service, we believe in providing only the best to our clients. One of the ways we ensure top-notch service is by having a team of ASE Certified mechanics.
What Does ASE Certified Mean?
ASE, which stands for the National Institute for Automotive Service Excellence, is a professional certification group that certifies professionals and shops in the automotive repair and service industry. An ASE Certification is a testament to the skill, knowledge, and professionalism of a mechanic.
Why Choose an ASE Certified Mechanic?
Expertise
ASE Certified mechanics have undergone rigorous training and have passed detailed exams. This means they are well-equipped to handle a wide range of repair and maintenance tasks.
Up-to-Date Knowledge
The automotive industry is ever-evolving. ASE requires mechanics to renew their certification every five years, ensuring they are always updated with the latest in automotive technology.
Ethical Service
ASE promotes ethics and professionalism. When you choose an ASE Certified mechanic, you can be assured of honest and transparent services.
Quality Assurance
With an ASE Certified mechanic, you get the peace of mind knowing that your truck is in the hands of a skilled professional who adheres to the highest standards of quality.
Red Rover Service's Promise
Every mechanic at Red Rover Service is ASE Certified, ensuring that you receive only the best service. Our team's expertise, combined with our commitment to excellence, ensures that your truck is always in safe hands.
By choosing Red Rover Service, you're not just opting for any mobile mechanic service in Charlotte, NC; you're choosing quality, professionalism, and a team that's dedicated to ensuring your truck's optimal performance.
Why Mobile Mechanic Services are the Future
Convenience at Its Best
Gone are the days of waiting at a repair shop. With Red Rover's mobile mechanic services, you get repairs done at your location, be it a parking lot, your home, or the side of the highway.
Cost-Effective Solutions
Mobile mechanics eliminate the overhead costs associated with brick-and-mortar shops. This savings is passed on to you, ensuring that you get affordable services without compromising on quality.
Contact Red Rover Today
If you're in need of mobile semi-truck repair in Charlotte, NC, look no further than Red Rover Service. With our commitment to excellence, professional mechanics, and affordable rates, we are the go-to choice for commercial truck drivers in North Carolina. Don't let truck issues keep you off the road. Contact us online or give us a call at 704-317-6161 to schedule an appointment.